Black Lives Matter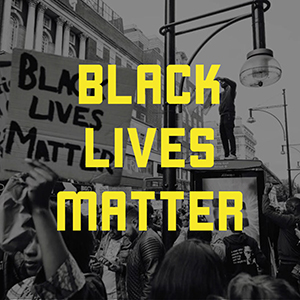 The School of Theatre & Dance at San Francisco State University stands in solidarity with the Black Lives Matter movement and condemns the ongoing violence and terror directed at Black Americans.
50 years after the Civil Rights Movement, 28 years after the Rodney King Riots in Los Angeles, and 6 years after the Ferguson Uprising, the world yet again watched a white police officer murder George Floyd in broad daylight while his fellow police officers stood by.
We are appalled by the senseless murders of George Floyd, Breonna Taylor, Tony McDade, Ahmaud Arbery, David McAtee, and all the other victims who lose their lives because police officers have been allowed to violate Black bodies with impunity. The anger, frustration, and grief at the seemingly inviolable walls of institutionalized racism is manifesting in another mass movement of people demanding a future for Black life that is not governed by militarized policing and the criminalization of Blackness. We do not accept the normalization of violence against Black bodies. Anti-Blackness is the foundation upon which systemic genocide, xenophobia, and institutional racism have been waged against Black and Brown bodies for centuries. Let this time be the time of real and lasting change.
The COVID-19 pandemic has affected the lives of everyone in the School of Theatre & Dance requiring our classes be moved online and productions and celebrations cancelled. But beyond the inconvenience it poses to our daily lives, the pandemic has exposed how severely our institutions (education, healthcare, law enforcement, etc.) have failed Black and Brown communities.
As artists, scholars, and educators we must strive to make an intellectual and artistic home for our diverse community of faculty, staff, and students. We must do the hard work of decolonizing our curriculum by recognizing when we do and do not acknowledge the work of BIPOC colleagues to ensure that our programming, casting, and teaching practices do not further disenfranchise marginalized communities. Our work must include space for original productions and artistic events that allow us to raise our own voices and tell our own stories as both the fabric of these events, and actions to help create the future. The first step in this work is decolonizing our own minds and personal practices.
The School of Theatre & Dance is committed to working with our community to determine our most effective actions. Soon we will be announcing a series of discussions or forums to engage our community.
#SayTheirNames #SayHerName
George Floyd (2020)
Breonna Taylor (2020)
Tony McDade (2020)
David McAtee (2020)
Ahmaud Arbery (2020)
Atatiana Jefferson (2019)
Botham Jean (2018)
Philando Castile (2016)
Samuel Dubose (2015)
Sandra Bland (2015)
Walter Scott (2015)
Tamir Rice (2014)
Eric Garner (2014)
Trayvon Martin (2012)
Jordan Davis (2012)
Oscar Grant (2009)
...and numerous others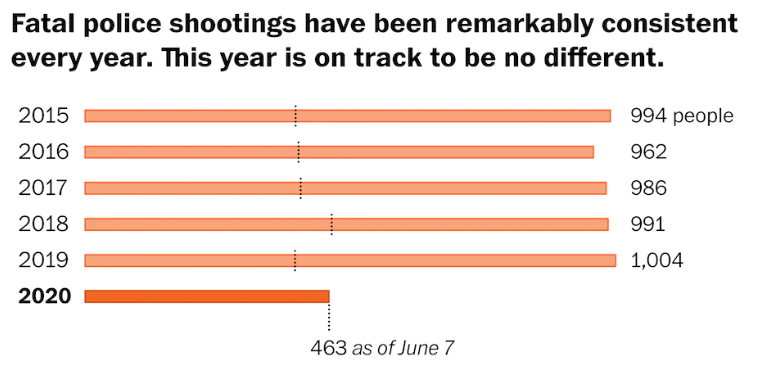 "Since 2015, police have shot and killed 5,400 people." - Washington Post, June 8, 2020
For more information about people killed at the hands of police click here. 
Additional Resources
Anti-Racism Resources for White People
How to Protest Safely During a Pandemic
Reading/Podcasts on Institutional Racism
Theatre & Dance Works by POC
SF Human Rights Commission Office of Racial Equity