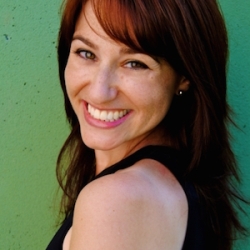 Theatre Arts Major Advisor (Last names S-Z)
Email: lwayth@sfsu.edu
Location: CA 162
Office Hours:
Tue:
12:30 pm - 2:00 pm
email for an appointment
Thu:
12:30 pm - 2:00 pm
email for an appointment
Laura Wayth teaches all levels of Acting. She has taught acting, voice and musical theatre at Tufts University, the College of the Holycross, the University of Miami, the University of Wisconsin Eau-Claire, and Florida Atlantic University. She was a 2002 Fulbright Fellow to Russia, a 2011 Senior Fulbright Scholar to Romania, and a 2019 Fulbright Senior Scholar to Poland. She has worked internationally as a teacher and coach in Italy, Morocco, China, and at the Central School of Speech and Drama in London. She received her M.F.A. from the American Repertory Theatre Institute at Harvard University and the Moscow Art Theatre School. She is a proud member of Actors Equity Association and is the author of two full-length books; The Shakespeare Audition and A Field Guide to Actor Training.