The 45-unit Bachelor of Arts in Dance provides professional preparation in dance and an opportunity to study dance performance, choreography, teaching and dance theory. The goal of the program is to help students develop strong foundational skills and knowledge necessary for a variety of professional careers. SF State dancers have established their own companies, performed with professional companies, developed careers in kindergarten through grade 12 education or supplemented their education for work in private dance or Pilates studios.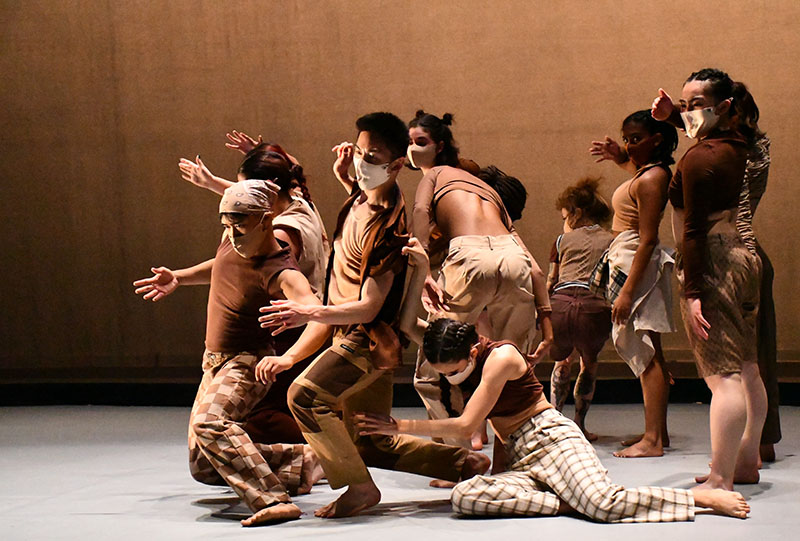 Upon completion of the Bachelor of Arts in Dance the student will be able to:
Demonstrate proficiency in dance technique and performance.
Demonstrate proficiencies in creative process, choreography, organizational skills, and dance production.
Demonstrate knowledge of the body as the instrument of expression.
Demonstrate Dance Aesthetic, Historical and Cultural Ideas.
Demonstrate Dance pedagogy skills.
Auditions are not a requirement of admission to the program.
A dance orientation and advising event takes place on-campus the Saturday before class instruction begins from 10 a.m. to 12 p.m.. Incoming Undergraduate and Transfer students should plan to attend this event in order to be placed in the appropriate dance technique courses. Please wear clothing you can dance in.
All new and prospective Dance majors and minors must enroll in DANC 170: Integrated Dance Technique. DANC 170 meets on Monday, Wednesday, and Friday from 10-11:40 am. You may enroll in any appropriate dance technique courses if registered in DANC 170.
Register for August 20, 2022 event (deadline August 15, 2022)