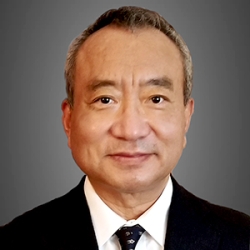 Yukihiro Goto
( He/Him/His )
Professor
Asian Theatre, Directing, Theatre History
Email: ygoto@sfsu.edu
Location: HUM 520
Yukihiro Goto is a Japanese-born actor, director, and theatre educator. He is one of a luck few who studied the Suzuki Method of actor training under the tutelage of the seminal director Tadashi Suzuki. Goto explores intercultural endeavors of Western and Asian Theatre in his works. He has directed a number of acclaimed productions fused with Kabuki, Noh, Butoh, and Suzuki techniques. Among them, Rashomon and Clytemnestra won the Harold Awards in New York. As an actor, Goto has performed with the Theatre of Yugen, the Kunoichi Productions, the Shôchiku Films, Fuji Television Network, and other companies. His articles on contemporary Japanese performing arts and English translations of modern Japanese plays have been published in Asian Theatre Journal, Encyclopedia of Asian Theatre, A History of Japanese Theatre, and other major publications.
Emphasis: Asian theatre, Theatre acting and directing, Asian acting
Office Hours: Zoom or in-person (HUM 250) by appointment only. Please email for a time.